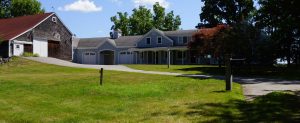 This weekend workshop will be an exercise in applied permaculture design to a working farm called Rolling Acres in Jefferson.  We will host a workshop that facilitates the design of a food forest whose products will be used to help supply a food bank program called Veggies for All.
This course is unique because:
It's an exercise in applied permaculture design — learn by doing it!  The goals for this project are already clearly stated and we have a base map in hand.  This allow us to systematically work through a landscape analysis and design process using the Regrarians adaptation of the Scales of Permanence.
This is a farm-scale application to an existing farming operation, incorporating agroforestry techniques to add resilience and perennial crops to the system.
Using Art of Hosting techniques, we will facilitate the design as it emerges out of the creativity of the group.
 We are considering permaculture as concept art applied to landscape design and land management planning to tie into the arts programming that also happens at the Fiore Arts Center. 
12 contact hours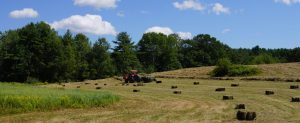 While many of us think of fields and forests as separate places, food forests are systems that combine the production goals of agriculture with the layered and dynamic patterns we see in the forest. Explore this concept and practice its applications with Maine Farmland Trust and Jesse Watson of Midcoast Permaculture Design during a weekend Food Forest Design Intensive, May 4-6, 2018 at the Joseph A. Fiore Art Center at Rolling Acres Farm in Jefferson.
The Fiore Art Center and Veggies For All, both programs of MFT, have been working together for the past two years to envision a collaboration which would bring back active farming to Rolling Acres Farm, while simultaneously allowing for possible diversification of Veggies For All.
The workshop will focus on design and implementation of a hypothetical "food bank food forest" at the art center, using permaculture as the basis for our design. Permaculture is a design method and set of techniques for creating resilient human habitats while increasing ecosystem health. It is a synthesis of wise human behavior taken from both modern and ancient sources of inspiration.
Students often come away from our workshops with new ways of seeing, thinking, and acting in the world.  We strive to give participants in our workshops a positive vision for the future and practical tools to make it so.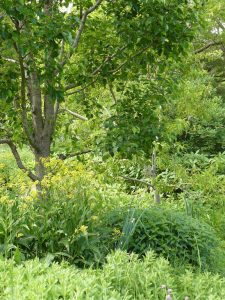 Topics to be covered include:
Introduction to the food forest concept
Permaculture design methodology
Reading the landscape and data collection
Landscape analysis using the Scales of Permanence
Perennial polyculture design
Agroforestry farm practices
Keyline patterning
Installation and maintenance using instant succession
Community engagement practices
This course is good for beginners and seasoned gardeners alike. Orchardists, nursery people, and farmers interested in perennial crops will take a special interest in this alternative way of designing a perennial-based system.
Link to testimonials: http://resiliencehub.org/pdc-testimonials/
Registration and lodging information:
The workshop will take place at the Joseph A. Fiore Art Center at Rolling Acres Farm, located at 152 Punk Point Rd. in Jefferson. For pictures of the location and rooms: https://www.mainefarmlandtrust.org/public-outreach-new/jaf-art-center/
Arrival is scheduled for Friday evening: 4-5:30 pm.
The course ends Sunday afternoon at 4 pm.
The workshop fee of $335 per person includes tuition, lodging in shared rooms, as well as all meals (except for our Friday evening potluck). Expected number of course participants: 10-18.
Regular Fee: $335
MFT members receive a 10% discount off the Regular Fee. 
The scholarship positions for this course have been filled. Please contact anna@mainefarmlandtrust.org to inquire about alternatives.
For more information, contact Anna Witholt Abaldo, co-director of the Fiore Art Center by e-mail at anna@mainefarmlandtrust.org or call  207-338-6575, ext. 112.