Saturday September 3th 2016, Permaculture Workshop at the Deer Isle Hostel.
Learn how to design ecological and edible landscapes and resilient home sites using whole system planning and patterns from nature. In this Introduction to Permaculture workshop we will discuss the history, principles and benefits of permaculture. We will go over a permaculture site design process and introduce some concepts and practices around site analysis and assessment. The day will be part theory, part practice, with an observation exercise around the homestead and a mapping exercise.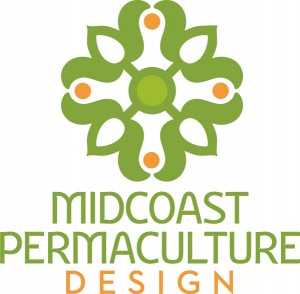 Jesse Watson operates Midcoast Permaculture Design. He has been doing permaculture land planning and installation for residential and farm clients since 2009. He has been teaching summer Permaculture Design Certification classes at MOFGA since 2012 with the Resilience Hub. 10am-3pm.
This event is hosted by the Deer Isle Hostel in Deer Isle, ME.  Lunch included. $50. Early registration recommended. Scholarships available. Sponsored by MOFGA. All participants are welcome, and encouraged, to stay at the Hostel the night prior to the workshop.  To register, please contact Anneli at the Deer Isle Hostel https://deerislehostel.wordpress.com/reservations/